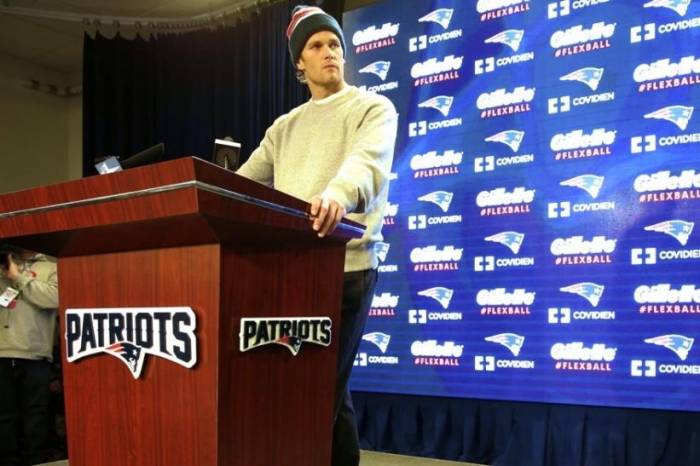 Today, New England Patriots quarterback Tom Brady finally answered questions about the report that 11 of 12 game used footballs were deflated below league standards.
During a press conference he told reporters that he had no knowledge of deflated footballs or who would've.
"I feel like I've always played within the rules," Brady said, per Michael David Smith of Pro Football Talk. "I would never do anything to break the rules. I believe in fair play, I respect the league and everything they're doing to try to create a competitive playing field for all the NFL teams."
The NFL is currently investigating whether the Patriots knowingly deflated game balls below the league's acceptable threshold in their 45-7 win over Indianapolis.
ESPN's Chris Mortensen reported league officials found 11 of the 12 balls being used by the Patriots were two pounds per square inch under league specifications when tested at halftime.
Patriots coach Bill Belichick spoke prior to Brady and denied any acknowledgement about deflated footballs as well.
© 2015, Mehka King. All rights reserved.