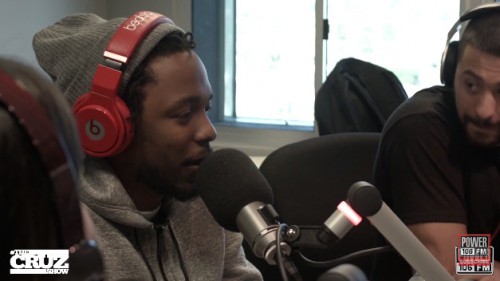 During a visit to Los Angeles' Power 106 Kendrick Lamar sat down with The Cruz Show. The rapper spoke about good kid, m.A.A.d city saying "it blossomed and it grew to what it is now, and now I'm on a whole new birth," explaining that he could not compare it to To Pimp A Butterfly.
While on the topic of his successful album, The Cruz Show asked if he could divugle more information on the mysterious LoveDragon producer. May speculated that LoveDragon is really Dr. Dre, but Kendrick put that rumor to rest. Aside from not being Dre he said LoveDragon is "a talented producer. They want to remain anonymous. They don't care about the accolades; they care about the music."
Watch more below.

© 2015, Julie Aly. All rights reserved.