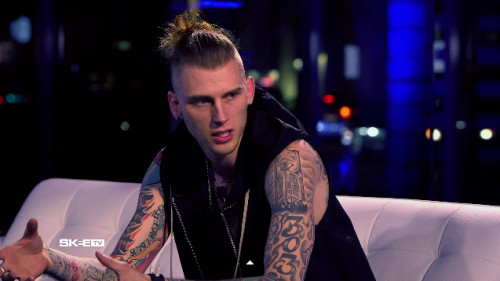 Machine Gun Kelly headed to the Ivar Theatre in Hollywood to perform his latest single, "A Little More" for the first time on DJ Skee's SKEE TV. After the performance, MGK sat down with DJ Skee to chop it up about his forthcoming sophomore album. The Cleveland rapper explains, "I'm not scared to say what I want to say and how I want to say it. I've seen a lot of ugly things in the past three years since I put album number one out. I've seen a lot of beautiful things and I'm just ready to spill it all," about his album slated to drop later this year.
Watch the performance and interview below.
© 2015, Julie Aly. All rights reserved.