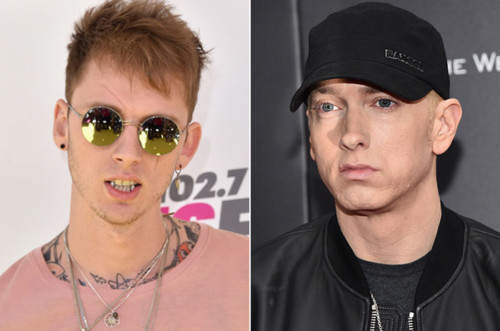 Machine Gun Kelly decided to end his year off with another shot at Eminem. Bad move?
As a follow-up to his highly-publicized "beef" with the Rap god, himself. MGK let off another shot at Em to close out 2018. His caption even read: "just to piss ya'll off one more time before the years over." The two rappers have been going at it for some time now, sneaking jabs in their records, to all out lyrical war fare on diss records like Em's "Killshot" – a response to MGK's "Rap Devil."
As you can imagine, Eminem is unbothered by all of this – even sharing with Sway during a four-part interview the following statements: "I don't give a f*ck about your career. You think I actually think about you? You know how many f*cking rappers that are better than you? You're not even in the f*cking conversation. I don't care if you blow or if you don't blow. Doesn't matter to me."
With all that being said, tell us what you think about MGK's new diss below.
© 2019, MariaMyraine. All rights reserved.