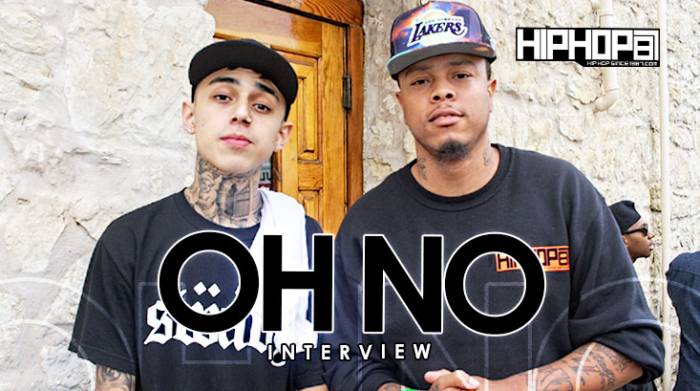 Following their performance during our SXSW 2015 HHS1987 Showcase, HHS1987 caught up with Los Angeles natives OHNO to discuss their new project 'Chips And Hennessy', the importance of SXSW, the music scene in Los Angeles and more.
Rels, one half of the group OHNO discussed their project 'Chips And Hennessy' and the theme behind it. Stated that they had Chip and Hennessy in the studio with them during the time of recording, Rels explained they wanted to go with a theme they could relate to that was also their real life story.
Rels also discussed the importance of SXSW and why artist should attend events like it. Informing us that this was his first time in Texas, Rels spoke on the growth he feels he can takeaway from his time in Austin and how networking with other artist is key.
Before concluding the interview Rels also spoke on the future for OHNO. With a new EP on the way, Rels discussed their plans to not only keep flooding the internet with new music, they have plans on dropping new visuals and possibly creating a lane releasing different skits. As 2015 continues, OHNO is a group to be on the lookout for.
Follow On Twitter/ Instagram:
@OHNOfromLA
@Eldorado2452
@HipHopSince1987
@BrianDaDirector
© 2015, Eldorado2452. All rights reserved.