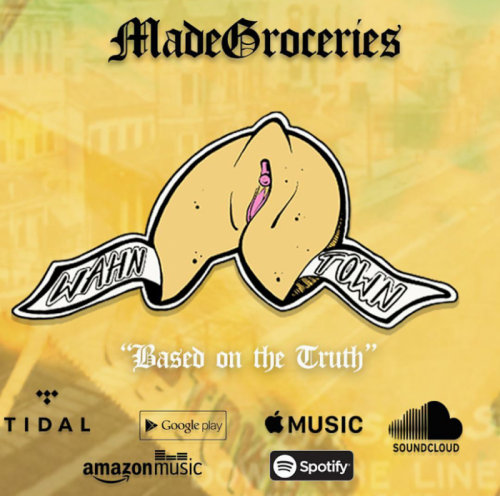 It's great to see growth in an artist. I'm digging this new project here from Made GROCERIES! WahnTown, Based in an area of New Orleans,LA which was once called "Storyville". Storyville, now renamed WahnTown by the GroceryBoys, was a place of mischief, and despair for all those unwelcome to the city. After researching and learning more about the situation, the boys decided to make their own rendition of Storyville, in the form of an EP, and the end result was WahnTown. The boys take their audience on a trip like never before, teaching them love, courage, and how to overcome fear. The world will have to brace itself for the energy that MadeGroceries will put into the world.
As we can see, society is in a very awkward place stemming from its own government and natural disasters. MadeGroceries is here to supply comfort, healing, and growth for all. As they would say, "it's much deeper than this music ish" and they are more than ready to back it up. Prepare to embrace the shift for it will change your perception of life itself.
Take a moment and listen to Made GROCERIES new project 'WahnTown : Based on the Truth' below. Stay tuned to HHS1987 for more from Made GROCERIES. Follow @Eldorado2452 on Twitter and Instagram.
© 2016, Eldorado2452. All rights reserved.