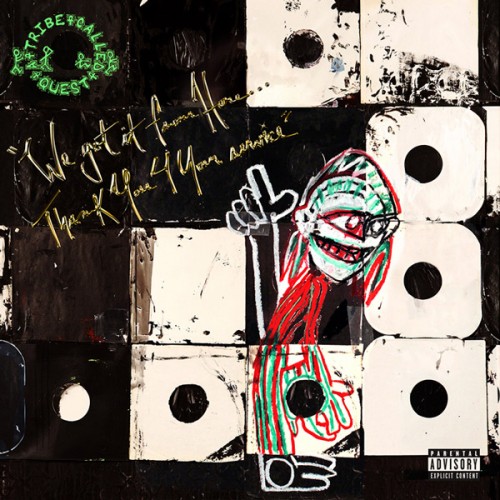 The Tribe is baaaaack! We are just days away from A Tribe Called Quest officially coming out of their 18 year hiatus from releasing new music. "We got it from here.. Thank You 4 Your Service," is slated for a November 11th release!!! With the tracklist officials revealed, we can see – from a quick glance – that names like Kendrick Lamar, Andre 3000, Busta Rhymes, and even Elton John, are listed. Their long-awaited drop will also be heavily celebrated this weekend as ATCQ join Dave Chapelle on Saturday Night Live! Two big names coming out of "hiding" for one night. This will be epic.
Check out the tracklist below.
1. "The Space Program"
2. "We the People…."
3. "Whateva Will Be"
4. "Solid Wall of Sound"
5. "Dis Generation"
6. "Kids…"
7. "Melatonin"
8. "Enough"
9. "Mobius"
10. "Black Spasmodic"
11. "The Killing Season"
12. "Lost Somebody"
13. "Movin Backwards"
14. "Conrad Tokoyo"
15. "Ego"
16. "The Donald"
© 2016, MariaMyraine. All rights reserved.