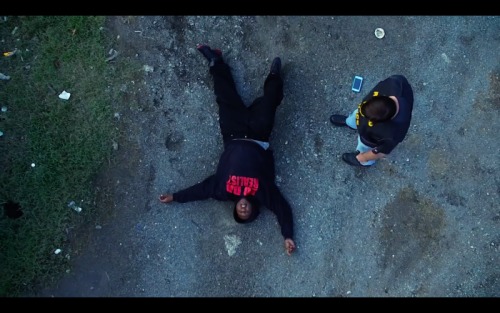 Police brutality is a problem and the world is aware of the issues Black Americans face daily with inequality in the justice system. To address the problem, Ed Da Realist took his pen to the paper to tackle the issues head on and tell it like it is. Today, the visual for his powerful Rocstagis-produced <em>Freedom Ring</em> comes to life with direction from go-to cameraman Mr. Goodevening.
Playing multiple victims of police violence, Ed Da Realist is harassed by a local police officer who pursues the rapper relentlessly, resulting in his untimely death.
Watch the deep visual after this.
<iframe src="https://www.youtube.com/embed/xT-v8bRWe2g" width="600″ height="315″ frameborder="0″ allowfullscreen="allowfullscreen"></iframe>
© 2016, Oktane. All rights reserved.