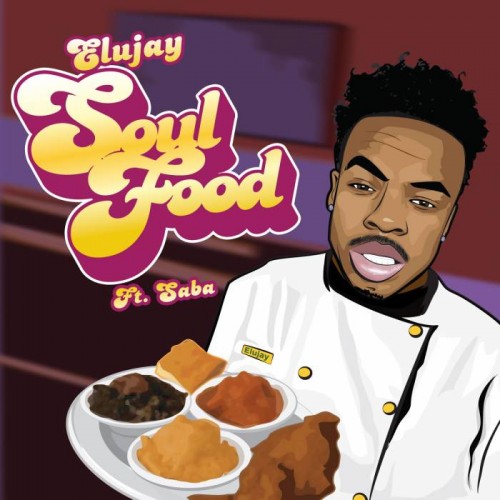 Soul Food is a record that comes off as a metaphorical-themed tune that speaks on current events such as police brutality and everyday racism. The concept of the record derives from the ideology of soul food being a metaphor for the music Elujay is attempting to "feed" to the people.
"Listener's ears are consuming my "soul food." I made this beat when I was in my basement fucking around looking for a sample. I found a sample from this group called Fertile Ground, which is an eclectic Jazz group from Atlanta. The roots of the song are jazzy with a modern production on it. From there, I added keys from a local legend & good friend of mine, Kev Choice, who has toured with the likes of Lauryn Hill, Hieroglyphics, and Zion I. After adding keys, I then linked with a multi-instrumentalist  named Wax Roof who added the Guitar & Trumpet and his friend Daoud added Flute. After we added these components, we then added saxophone from a New York based musician.  After hours of mixing & mastering, the final product came to be and we delivered a great product."
Listen below.
© 2016, Niyah Nel. All rights reserved.