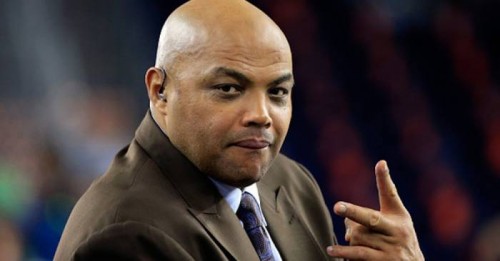 NBA living legend Charles Barkley is known for his tough game and his strong opinions on sports and entertainment but recently Sir Charles made the news for giving back to his community. While on the "JOX Roundtable" radio show in Alabama, Charles Barkley made the announcement that he plans to donate $1 million dollars to both Clark Atlanta University and Alabama A&M.
Our friend Charles Barkley is in studio with us for the next hour. pic.twitter.com/iBgcKXzcxW

— JOX Roundtable (@JOXRoundtable) November 29, 2016
Charles Barkley just announced on our show he is donating $1 Million to both @aamuedu and @CAU. Always a generous guy.

— JOX Roundtable (@JOXRoundtable) November 29, 2016
Charles Barkley Commits $1M to AAMUhttps://t.co/NRIRGWeA43 https://t.co/fa1aTkmXHy

— Alabama A&M (@aamuedu) November 30, 2016
Charles Barkley with Mass Media Arts Alumni Society president Anthony White after his $1 million donation to #CAU. #WeAreCAU #HBCU pic.twitter.com/EAPWVxyZhy

— Clark Atlanta (@CAU) December 2, 2016
Barkley, who was the MVP of the NBA in 1993 was known in the 90's for his Nike "I am Not a Role Model" campaigns is now displaying that he is just that, a true role model. Much respect to Charles Barkley for his upcoming donations to these two HBCUs. Stay tuned to HHS1987 for more details. Follow @eldorado2452 on Twitter and Instagram for all your sports, music and entertainment news.
© 2016, Eldorado2452. All rights reserved.