One of the ESPN network's biggest shows will be making a huge change in 2017 and to kick that off, hip-hop wordsmith Wale is set to celebrate with the First Take team live in studio.
When First Take, ESPN's weekday morning studio debate show featuring commentators Stephen A. Smith and Max Kellerman with host Molly Qerim, moves to ESPN at 10 a.m. ET beginning Tuesday, Jan. 3, they will be joined by special guests throughout the week.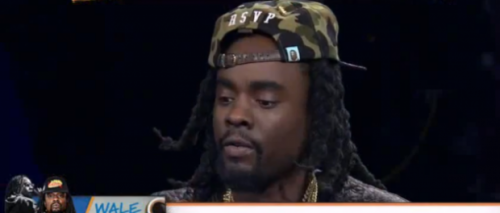 On the first day, Wale – the Grammy-nominated recording artist who created the exclusive First Take opening theme song "Every Word Great" – will perform the theme song live from the First Take set. Wale will also give a "first take" of a new song on the show that morning, January 3.
"I used to play running back and would often dream of making SportsCenter," said Wale. "If you would have told coach Joe Walton I would be performing on ESPN, they would have called you crazy. I'm thankful for the opportunity to be on ESPN's First Take, one of the greatest sport shows of my generation. I'm excited for this new move to ESPN. We gon' shine together in 2017!"
Now only will Wale be a in-studio guest, Pro Football Hall of Famer and former quarterback of the Buffalo Bills Jim Kelly and rapper, producer actor and director Ice Cube will also join Stephen A. Smith, Max Kellerman and Molly Qerim live in the First Take set.
"This will be an incredible week for the show and a real treat for viewers," said Antoine Lewis, First Take coordinating producer. " The popularity of First Take extends to many different circles. Singers, actors, athletes and other high-profile fans always want to join us and mix it up in sports debate.  So our exciting move to ESPN is also a great time to continue blending strong outside opinions with Stephen A. and Max's fearless views."
"First Take" will remain on television at 10am EST but it will begin the new era on ESPN starting Tuesday January 3rd. Stay tuned to HHS1987. Follow @eldorado2452 on Twitter and Instagram for all your sports, music and entertainment news.
© 2016, Eldorado2452. All rights reserved.