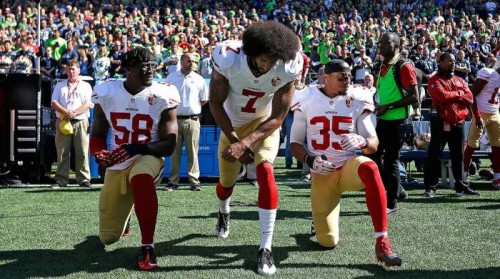 Are you ready for some Football? Week 4 of the 2016 NFL season continues today and we have a few great match ups in store. After watching the Cincinnati Bengals defeat the Miami Dolphins on Thursday night football, today we have a early start with the Colts and Jaguars kicking off in London at 9:30am EST. As we move into Week 4, there are still 5 unbeaten teams in the NFL (Eagles, Vikings, Broncos, Patriots, Ravens)
With just one week remaining in New England Patriots QB Tom Brady's suspension, the New England Patriots meet a division foe in the Buffalo Bills. We will also get a chance to see two of the NFL's best running backs return to the field today in Le'veon Bell (Steelers) and Jamaal Charles (Chiefs). Before the games kickoff today at 9:30am, checkout my 2016 NFL Week 4 predictions below.
2016 NFL Season (Week 4 Predictions)
Colts 20 Jaguars 24
Panthers 35 Falcons 21
Raiders 30 Ravens 28
Lions 40 Bears 20
Titans 22 Texans 27
Bills 20 Patriots 21
Seahawks 24 Jets 10
Browns 20 Redskins 17
Broncos 20 Buccaneers 17
Rams 17 Cardinals 28
Saints 35 Chargers 32
Cowboys 28 49ers 14
Chiefs 20 Steelers 24
Giants 17 Vikings 27
© 2016, Eldorado2452. All rights reserved.