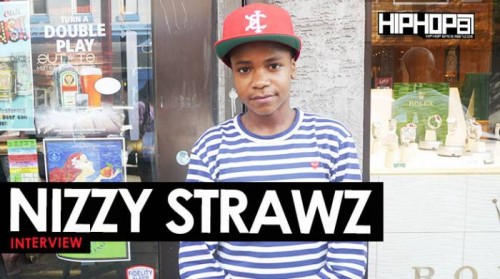 South Philly's youngest rising star, Nizzy Strawz linked up with HHS1987's own E-Money on South Street in Philadelphia for his first exclusive interview with us.
Nizzy Strawz Talks about how he first got his buzz started and how Beanie Sigel & Meek Mill both have him major looks in the streets aswell as online. He also talks about how he got put on to Teefi (Ceo of Do4Self Records) through Meek Mill.
Nizzy Strawz talks about some of his past projects aswell as being on records with PnB Rock, Quilly, and more popping artists from Philly.
He recently dropped a mixtape called "Abstract" a few weeks ago and is currently working on his 5th mixtape now and he plans on making it like a movie!!
Checkout the Interview NOW!!
This Interview was shot & edited by HHS1987's own Rick Dange.
Follow Us on Twitter/Instagram at:
@NizzyStrawz215
@HipHopSince1987
@EmoneyBeatz/@BeatEmUpMoney
@RickDange
© 2016, RickDange. All rights reserved.