New York City is considered as one of the fashion capitals of the world. It's no wonders brands from all over make it a point to visit the Big Apple. Chicago based company, PRSVR – a black owned company – recently hosted a pop-up event at AGLIT ITALY in NYC. The co-owners of PRSVR, Brandon & Margaret Williamson, are a husband-and-wife team whose mission is to "create stylish, yet functional pieces that complement a busy lifestyle."
Check out some of the pics from their NYC pop-up at AGLIT and the brief Q&A below.
You guys are a Chicago based, Black owned business that launched in 2012. With everything that's going on in Chicago, and in race relations in America, what's the significance of your brand's name? PRSRVR (persevere). 
Chicago is a great city. The neighborhoods, the art, the fashion…those are all reasons why we decided to launch the brand in Chicago. Unfortunately, there is also a tremendous amount of violence. That is in part because of the lack of positive opportunities for our youth. Through PRSVR, which stands for persevere, we hope to show people that you really can follow your dreams and turn your passion into a paycheck…no matter where you're from, how old you are, or what you look like. We also hope that seeing Brandon and I working together, as a married couple, with our children, shows that Love can conquer all.
As husband and wife, how do you balance your personal and professional lives? Pros and cons? 
There's no real balance between personal and professional life over here; they are so intertwined.  I might be writing out the grocery list in between clients, and we discuss color palettes at the dinner table. PRSVR is our life. That's why it is so important for each of us to have a role. Brandon handles all of the design work and logistics. Margaret oversees sales, finances, and community involvement. B2 and Brave head up the kids division, and work as greeters in the store (lol). 
How would you describe the aesthetics of your brand? And what sets you apart? 
Our goal is to create pieces for those who write their own rules. We put as high an emphasis on comfort and function, as we do style. They are clothes for those men, women, and children that live and work in the city.  
What trends do you foreshadow for 2017?
We are seeing a resurgence of "love"….meaning more fabrics like silk, velvet, and fur. You'll see "matching" done in interesting ways…Families wanting to show that they are united through what they're wearing. 
What's your definition of style? 
Style isn't what you put on, it's how you wear it. It might come down to how you lace your shoes, or wear your hat….style is very personal. 
Does Hip Hop culture play any part in your inspiring your brand? If so, how? 
It definitely does. With Hip Hop being so important to me, it really influences everything. From the business structure, to the clothing, to the style, and of course the music, the Hip Hop culture is our culture.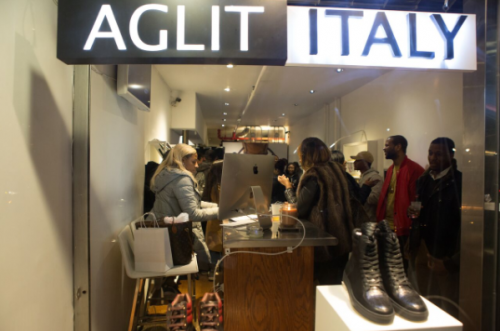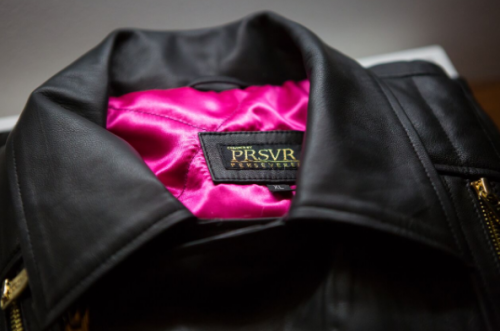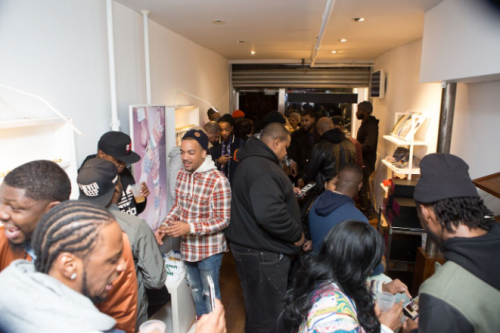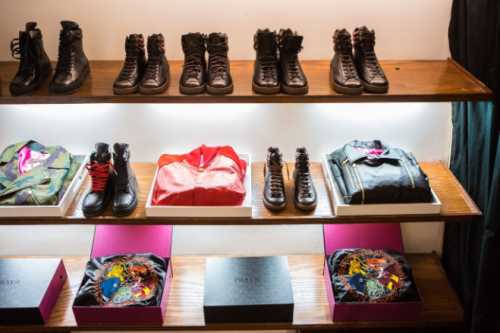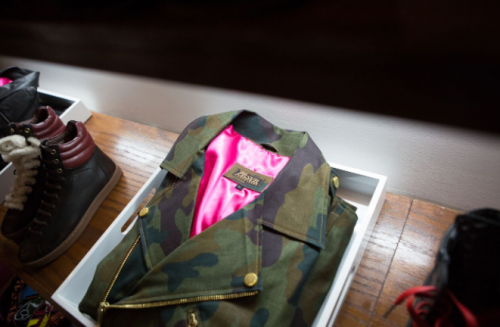 © 2017, MariaMyraine. All rights reserved.