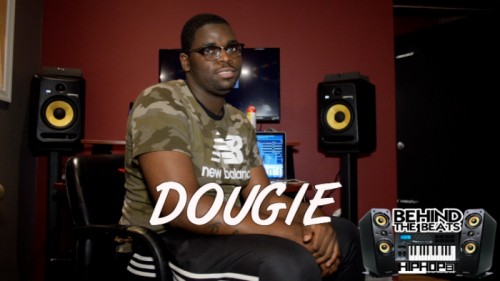 Philadelphia has always been a city known for its strong musical heritage.  From producers to artists, young to old, Philly has always made a mark in the industry.  One young musician that has been steadily making a name for himself in the city of Philadelphia is Dougie aka Dougie On The Beat.  This week, HipHopSince1987's own Rick Dange linked up with Dougie for an exclusive interview.  The two discussed a bunch of topics including how Dougie became a producer and how he got his name.  Dougie explained to Rick Dange about how he was able to stay out of trouble growing up in Philly and spoke about making a name for himself by working with Philly artists such as Kur.  Dougie also talked about upcoming music that he produced that will be dropping soon, and went into detail about all the new music that he has coming out with Philly's favorite rapper, Meek Mill, as well as how they actually met.  Dougie produced 2 records that will be featured on Meek Mill's new album "Wins & Losses" which drops on July 21st.  He also produced "Save Me" for Meek Mill which was featured on his last project "Meekend Music 2" which dropped on July 4th.  Dougie gives valuable advice to up and coming producers about ways they can get in the game and also about never giving up.
Checkout this exclusive "Behind The Beats" interview with Dougie and be on the lookout for our follow up video with Dougie where he shows exactly how he created "Save Me", "Issues", and "1942 Flows" for Meek Mill.
Follow Us on Twitter/Instagram at:
@DaRealDougie
@HipHopSince1987
@RickDange
© 2017, RickDange. All rights reserved.