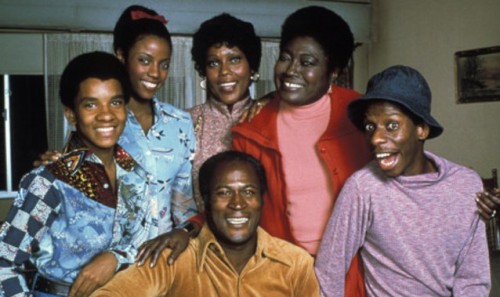 Could we be getting ready for the relaunch of some 70's and 80's TV classics? According to Variety.com we just maybe.
According to Variety.com, SONY is gearing up to reboot urban television classics "Good Times" and "The Jeffersons".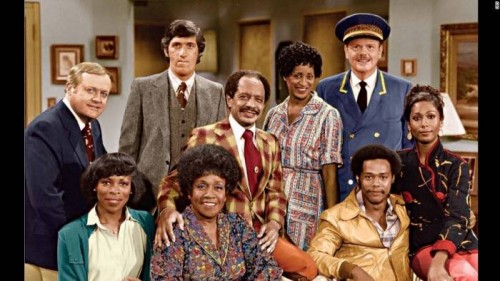 Via Variety.com, 
Sony Pictures Television is in very early stages of rebooting several classic sitcoms from TV legend Norman Lear as miniseries — including "All in the Family," "The Jeffersons," and "Good Times" — Variety has learned exclusively.

The idea currently being discussed by Lear and Sony executives would be to have new actors recreate classic episodes of the shows, working from the original scripts, and package them as short, six-episode anthologies. The scripts would be treated similar to plays being mounted in new productions.

"There is some talk about doing some of the original shows, redoing them with today's stars," Lear told Variety. "There is a possibility that we'll do 'All in the Family,' 'Maude,' 'The Jeffersons,' "Good Times.'"

Discussions about remaking more of Lear's catalogue come as Sony gears up for the premiere of the new "One Day at a Time," which re-imagines Lear's '80s sitcom about a single mother raising two children. The new series, which premieres on Netflix Jan. 6, focuses on a Latino family with a female Army veteran at its center.

Lear serves as executive producer on the new "One Day at a Time," with original scripts coming from the show's writing staff and showrunners Gloria Calderon-Kellett and Mike Royce, with contributions from Lear.

Sony has been in discussions with Lear about the miniseries-reboot concept since before development began on "One Day at a Time." That series was developed specifically for Netflix, and was never shopped to other buyers. No network or streaming service is yet attached to the miniseries projects.
SONY has yet to confirm that the products are currently in the works but the possibility is real. Not only would "Good Times" and "The Jeffersons" be in the works to relaunch, "Sanford & Son" could just the mix as well. Stay tuned to HHS1987 for all your new music. Follow @eldorado2452 on Twitter and Instagram for all your music and entertainment news.
© 2017, Eldorado2452. All rights reserved.