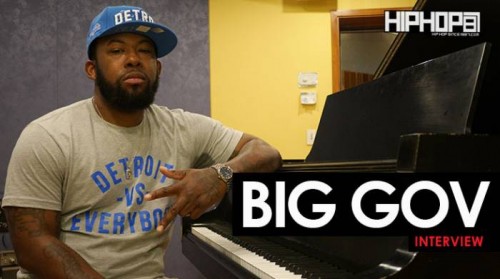 If you follow the news, you know that Detroit is one of the hardest cities in the United States. A lot of people believe the government has given up on Detroit, so if you've never been there, you can only imagine what it's like. Despite the tough environment, Detroit is know for breeding some of the biggest artists in the game. One artist that has been rising through the Detroit music scene and is starting to really make his mark is Big Gov.
Last week Big Gov traveled to Philly to link up with HHS1987's own Rick Dange for an exclusive interview. The 2 sat down and discussed a bunch of topics including how Big Gov got his name, his new single "Let Me Live" Featuring Neisha Ne'shae, what it's like trying to make it out of Detroit. Big Gov also talked about how he became a producer and a rapper, his relationship with Trick Trick, his new sneaker and much more.
Checkout the exclusive interview NOW!!
This interview was shot, edited, and conducted by Rick Dange
Follow Us on Instagram/Twitter at:
@Big_Gov
@HipHopSince1987
@RickDange
© 2017, RickDange. All rights reserved.