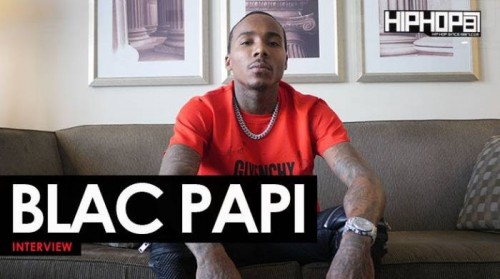 Philadelphia is one of the biggest music markets in the United States and there are always dope new artists emerging from the city. At HipHopSince1987, we pride ourselves on bringing you the best new talents to come out of Philly. Today we are here to introduce you to one of the new artist that is sure to be making major moves soon. That artist is Blac Papi.
Last week, HHS1987's own Rick Dange linked up with Blac Papi for an exclusive sit down interview. The 2 talked about a number of deep topics ranging from how Blac Papi was raised, all the way to how he decided to rap. Blac Papi also talks about his kids, which artists he relates to, how he got his name, his goals as an artist, his upcoming project, his new video "Pull Up", and much more.
Checkout this exclusive interview with Blac Papi NOW and stay tuned for more dope content coming soon from Blac Papi and HipHopSince1987!!
Follow Us on Instagram/Twitter at:
@BlacPapiOfficial/@BlacPapiOffic
@HipHopSince1987
@RickDange
© 2017, RickDange. All rights reserved.