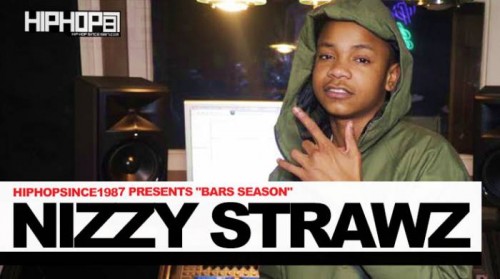 HipHopSince1987 Presents "Bars Season". "Bars Season" is a new series that was created by HHS1987's own Rick Dange to give artists a chance to showcase their lyrical talents. HHS1987 will be bringing you new, as well as veteran artists from across the country that will be spitting for our cameras and for the world to see. On this episode, HHS1987 linked up with one of the hardest working young rappers in Philly, Nizzy Strawz of Do4Self Entertainment. Checkout his "Bars Season" freestyle NOW!!
Follow Us on Twitter/Instagram at:
@NizzyStrawz/@NizzyStrawzD4S
@HipHopSince1987
@RickDange
© 2017, RickDange. All rights reserved.