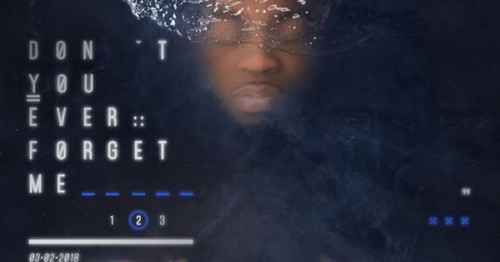 A sonic innovator and an architect of Atlanta's melodic trap renaissance, credited as an influence by Young Thug among others, Skooly wins fans with his infectiously melodic strain of rap. Populating his songs with memorable hooks and clever lyrics, Skooly's new EP proves that he is one of rap's most gifted songwriters, able to turn a mundane fact of life or an obscure metaphor into an addictive banger. With production from Zaytoven, Dun Deal, The Honorable C-N.O.T.E., Mondo, CeeO, and The High Rollers, Don't You Ever Forget Me 2 is released by 2 Chainz's TRU imprint and distributed by EMPIRE.
"The title, Don't You Ever Forget Me, is self-explanatory for the music and I'll get that point across in the bodies of the EPs," says Skooly. "I dropped my first album a while ago and it did well and I sold out my first concert double. I'm back, I'm here, and you can never forget me. To all the people I've helped, there's no way they can forget me. I've been known to wait a long time to release projects but I'm jumping out of that rhythm to do this, like a 1, 2, 3 punch, back to back to back. I'm on a different path, I'm here, I'm not playing."
Listen to Skooly's new project on iTunes here
© 2018, Eldorado2452. All rights reserved.