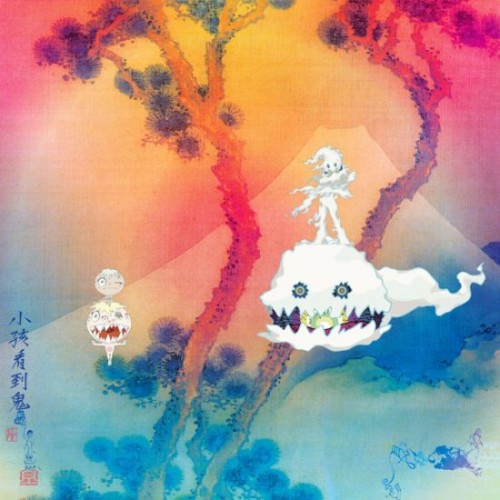 G.O.O.D. Music is back with a collaborative album from Kanye West and Kid Cudi! The long awaited release, executive produced by 'Ye, is finally here and doesn't disappoint. On "KIDS SEE GHOSTS," the 'Ye and Cudi call on a few industry friends for some support. Guest features from Pusha-T, Ty Dolla $ign, Mos Def, and Louis Prima infiltrate the tracklist, as well as production credits from Andre 3000, Dot Da Genius, Jeff Bhasker, Plain Pat, Mike Dean and more. As for the album's cover art, credit illustrator, Takashi Murakami, who is also responsible for Kanye's "Graduation" cover.
The album premiered at an exclusive listening party last night in California, and is now available across all streaming platforms. As you hit "Play," additional vocals from Louis Prima takes us into a "4th Dimension."
"We not worried bout no other n**gas. We them other n**gas."
About a minute into the opening track, the production transitions between relaxed and aggressive, setting the tone for the rest of the album. We then segue into the second record, the title track that has a rather chilling hook. On "Cudi Montage," more haunting vocals fill the crevices of the production as the two artists trade verses. Throughout the project's seven tracks, there's a consistency in the potently "emo" production that plays well to 'Ye and Cudi's deliveries and lyrics.
© 2018, MariaMyraine. All rights reserved.