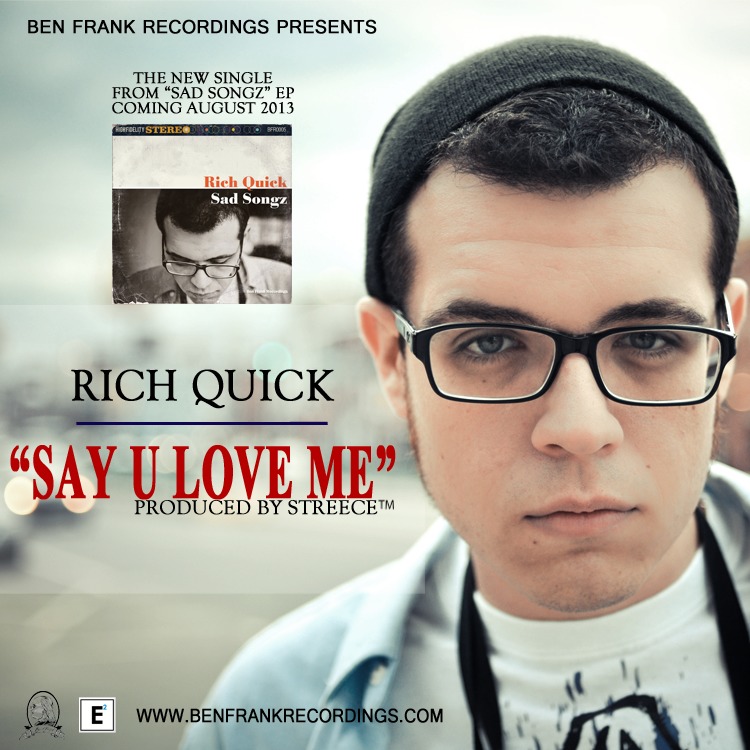 Rich Quick is back with the second single from his upcoming EP "Sad Songz" on Ben Frank Recordings. Produced by legendary production duo STREECE™ which is comprised of producers Stress the White Boy and Chuck Treece. This powerhouse production duo has credits including Lil Wayne, Gym Class Heroes, Billy Joel, Sting and more.
"Say U Love Me" is about the women that have been in and out of my life." explains Rich. This track is a declaration about dating in the world of Rich Quick and how his love for music comes above all else and with great sacrifice. Set to a dynamic and uptempo beat, Rich chooses lyrics that are deep and heartfelt only adding to the listeners experience.
"Say U Love Me" is a follow up to the wildly successful first release off the EP, "Travelin' Man".
© 2013, @BWyche. All rights reserved.