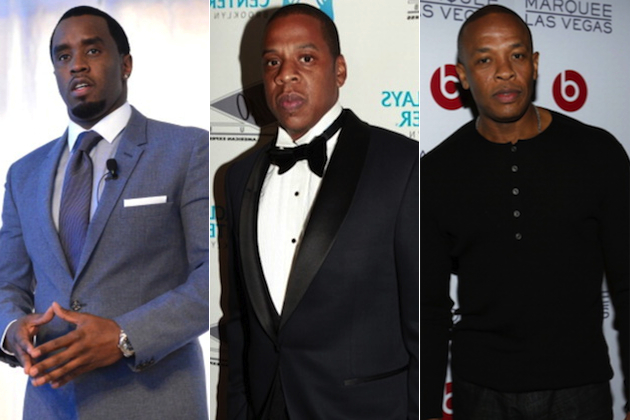 Money ain't a thang. You've heard it before but Hov, Puffy and the Good Doctor, who Forbes' have listed as this year's Hip-Hop Cash Kings, are once again the standouts from the Hip-Hop community to make it onto Forbes' 2013 Highest Paid Musicians List.
Diddy is the highest of the three on the list at No. 12, raking in a cool $50 Million, mostly from his wildly popular Ciroc brand. Jay Z is next of the three at no. 19, making $42 Million this year. The Brooklyn rapper also topped Forbes' Highest Paid Celebrity Couples list with his wife Beyonce this year. Dr. Dre brought up the rear at No. 21, by banking an impressive $40 Million within the last fiscal year, largely due in part to his Beats By Dre brand. Stop by Forbes to check out the rest of the list, featuring appearances from Rihanna and Lady Gaga.
© 2013, @BWyche. All rights reserved.