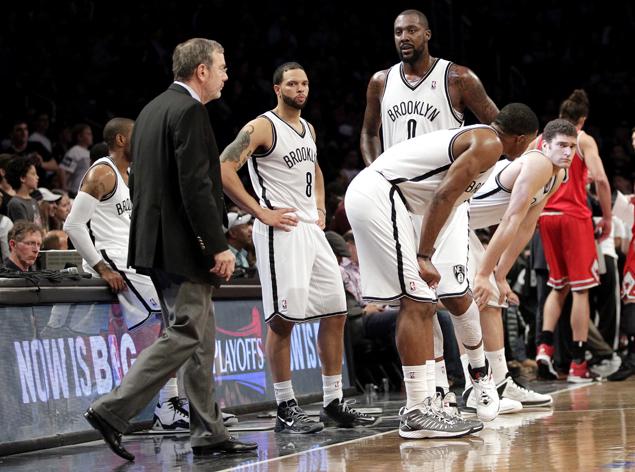 The Brooklyn Nets have decided to let go of head coach PJ Carlesimo following a first round knock-out and after losing Game 7 of their first round matchup against the Chicago Bulls.
The Nets were very busy last off-season adding former Atlanta Hawks star guard Joe Johnson and after resigning Gerald Wallace, Deron Williams and Brook Lopez the Nets had visions of entering their first season in Brooklyn and at the Barclay Center with a splash by bringing a championship to Brooklyn, things just didn't go as planned.
Avery Johnson started the year as the Nets head coach but after a poor start he was fired and Carlesimo took over as the head coach winning 12 of his first 14 games as the new coach and finishing 10-3 in the Nets final 13 games. The Nets finished 49-33 and earned home court advantage in the first round of the NBA postseason but couldn't advance to face the Miami Heat.
Nets GM Billy King has made a statement that Phil Jackson could be the Nets number one target.
© 2013, Eldorado2452. All rights reserved.