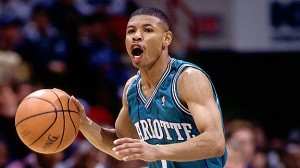 Charlotte Bobcats Get Their Original Mascot Back
The Original Charlotte Hornets have a few bad turn of events before they requested a relocation in the late 1990s. The Hornets relocated to New Orleans in 2002. Now the New Orleans basketball team has abandoned the Hornets mascot for a slightly less intimidating Pelican in hopes to revitalize their franchise.
The Charlotte organization is in the process of revitalizing their own franchise. The NBA Board of Governors approved the Charlotte mascot change to the Hornets for the 2014-2015 season on Thursday evening during a live press conference by Commissioner David Stern.
The Charlotte Hornets organization has never won a championship or a division title. Even under the leadership of the great Michael Jordan and with Walker and Kidd-Gilchrist they still don't have a chance with the offseason moves of this summer.
Let's face it; the new Hornets will play like the last Charlotte Hornets team. Even though they haven't reached high NBA success featuring top big man Alonzo Mourning and 5-foot-3 guard Muggsy Bogues, the shortest NBA player in history.
Now we will be seeing a lot more of all that Charlotte hornets "vintage" gear fans wear.
Photo Credit:
http://www.grantland.com/blog/the-triangle/post/_/id/4339/charlotte-hornets-starter-jackets-an-appreciation
© 2013, @BWyche. All rights reserved.