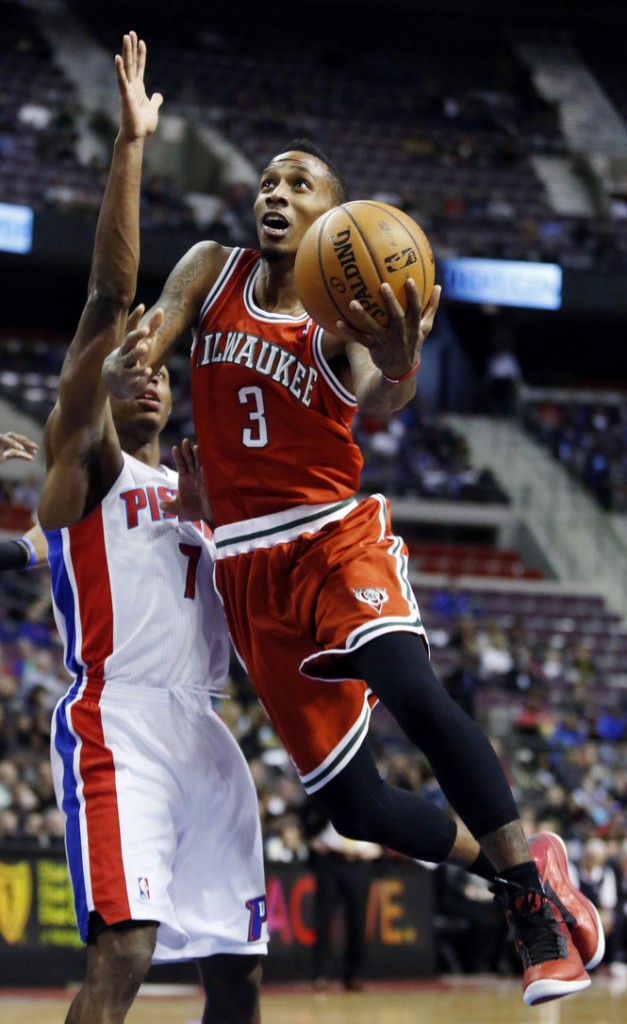 Now former Milwaukee Bucks point guard Brandon Jennings will join Josh Smith and Chauncey Billups as the third big named free agent to join the Detroit Pistons this offseason. The Detroit Pistons and the Milwaukee Bucks have agreed to a deal that will send Jennings to the Pistons and send former Kentucky Wildcat point guard Brandon Knight, forward Khris Middleton and fellow big man Slava Kravtsov to the Bucks.
Jennings will sign a three year, $24 million deal with Detroit who will now have three new guards on their roster once training camp begins after drafting former Georgia Bulldogs guard Kentavious Caldwell-Pope. The Detroit Pistons will likely put out a starting lineup that featuring big men Andre Drummond and Greg Monroe, Josh Smith at the small forward position and Brandon Jennings and Chauncey Billups in the backcourt. It appears that Pistons GM Joe Dumars and giving his new head coach Maurice Cheeks some real talent to help turn that program around.
© 2013, Eldorado2452. All rights reserved.