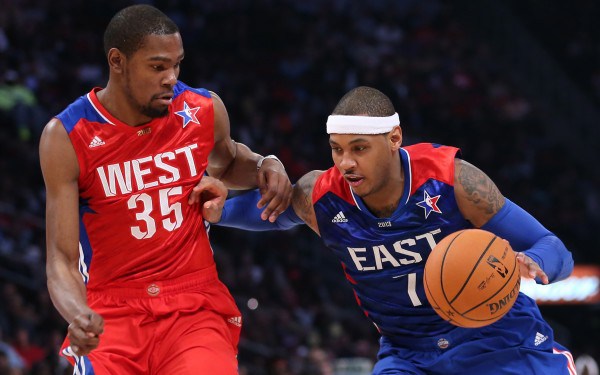 Serving out the last few months of his role as NBA commissioner, David Stern announced the NBA will do something a little different for the 2015 All-Star events. The 2015 NBA All-Star events will be held in New York City and split between Madison Square Garden (Home of the New York Knicks) and the Barclay Center (Home of the Brooklyn Nets). The All-Star game itself  will be played at the Garden and the Rookie game and All-Star Saturday night will happen in the Barclay Center.
The Toronto Raptors are currently leading the race to host the 2016 NBA All- star events. If the Toronto Raptors are granted the All-Star events it will be the first time the All-Star game isn't played on U.S. soil.  The 2013-14 NBA All-Star game will be hosted by the New Orleans Pelicans.
© 2013, Eldorado2452. All rights reserved.