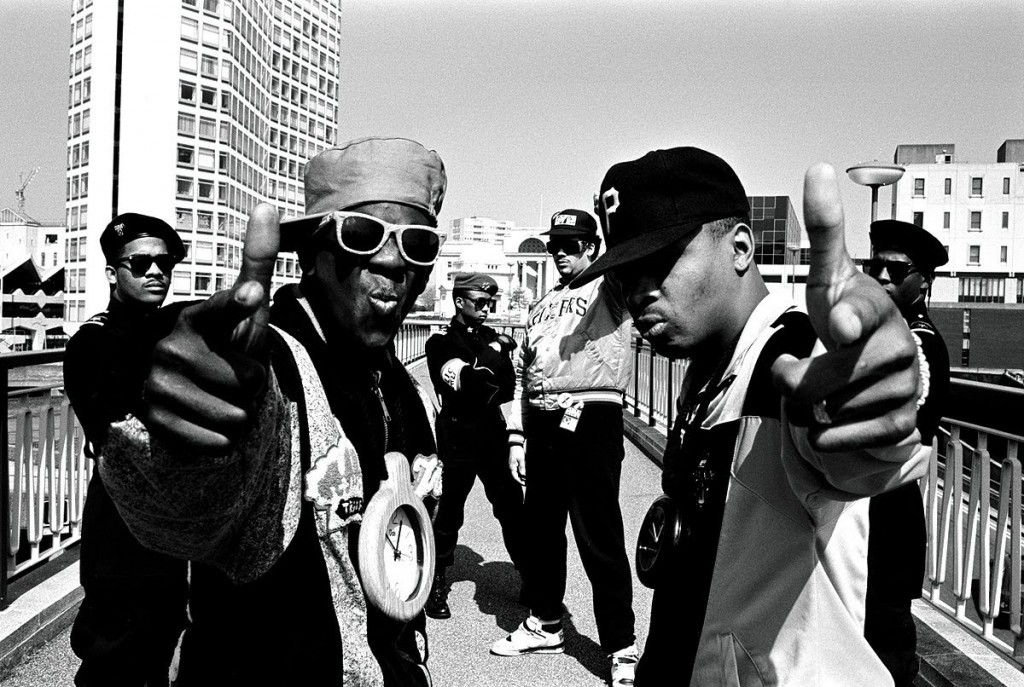 Recently while overseas Hip-Hop pioneers Public Enemy sat down with Gigwise to discuss the state of hip-hop today. During the interview Flavor Flav brings up many reasons his feels real hip-hop doesn't exist anymore and how current artist like Drake, Jay Z and Kendrick Lamar are not real Hip-Hop. Check out a few words via Gigwise and watch the interview below.
"In music, they don't come much more legendary, influential or essential than Public Enemy. As they stepped off stage from an explosive set at Kendal Calling festival 2013, we caught up with Chuck D and Flavor Flav to talk about their long-lasting legacy, the impact of the internet, the future of 'real hip hop' and what they thought about Jay Z's Magna Carta Holy Grail app.

Musing over Jay Z using an app to connect with his fans, Chuck D told Gigwise that he thought his thinking was slightly outdated and 'corporate'.

"Public Enemy has always been doing innovative things because we have always been the kings of the indepedent movement, so we always try to find innovative ways to get it to the people," said Chuck D.

"Not knocking Jay Z, but you have to have a reason why you did it. I think it was innovative, but 10 years ago. Jay Z is a big corporate guy. I think that what we do and the platforms that we stand on are heading towards inevitable conflict – the masses versus the king. If you study your history, the masses of people share everything, then there's somebody sitting in a castle with a moat around them making all of the decisions and eating all of the food – then that brings on what you call a revolt. When big business rears its ugly head, then you have to answer to that."

He added: "Culture is a universal language that we're all supposed to share, so its good that Jay Z is giving a record away for free, but you gotta do it through a Samsung device and an Android."
via Gigwise
© 2013, Eldorado2452. All rights reserved.