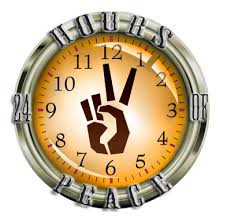 This country has been facing serious gun violence issues, espeically in the inner-cities. Newark, New Jersey is amongst some of the cities with the highest gun violence rates. Ras Baraka, Newark mayor, has teamed up with local communites, music artists, and vendors for the 4th annual "24 Hour of Peace" festival. The goal is to address the violence through performing arts.
"24 Hours of Peace" is what the festival literally is looking to bring to the city. There will be dance, spoken word, poetry, music, and also films to help promote peace. The event takes place August 29-30. Follow @24HoursofPeace on twitter for further info.
© 2014, Niyah Nel. All rights reserved.