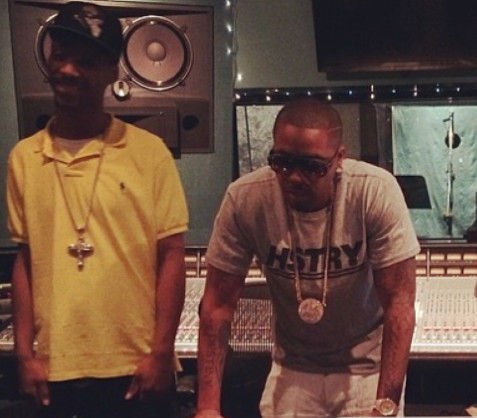 In an interview with hiphopDX, Mass Appeal Records artist, Boldy James, shed light on his experience working in the studio with Nas & Mac Miller.
"Mac cooked up the beat from scratch… I see big homie (Nas) scribbling his shit, whipping his shit up, inking some crazy shit up. I'm over here trying to think, 'What the fuck do I say in the studio with Mac Miller and Nas?' I'ma do the best me I can do"
Boldy has always looked up to Nas as one of his favorite emcee's coming up. He told hiphopDX that he could see the similarities betweeen him & Nas while they were in the studio.
"He a real laid back, smooth guy.. He reminded me a lot of myself, so I could see where the interest probably comes in. I'm not a real animated guy. You feel me? I'm just kicking the shit, talking my shit. Just like my dude do.. He was actually everything that I thought he would be when I met him. That's not always the case in this industry.. You meet a lot of niggas and when you meet 'em, you find out they some cornballing-ass-square-dancing-niggas and you lose interest in being a fan of theirs," he says.. So, Nas was just a good dude. He was the nigga who I thought he was."
Mass Appeal Records artists consist of Nas, Boldy James, Fashawn, & Bishop Nehru. They have all been working on their first compilation album which is said to be released today.
© 2014, Niyah Nel. All rights reserved.