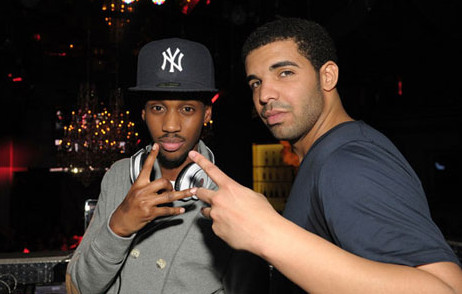 According to TMZ, Last night Drake was celebrating his birthday at Club Stadium in Washington D.C. last when moments after the OVO frontman exited the popular strip club a group of yet to be identified individuals began fighting with the Toronto native's DJ, Future The Prince. Word quickly got back to Drizzy and he immediately rushed back into the establishment furious, throwing aside a stack full of money (BRUH!).
Rumors are even floating around that the mystery crew who got into the scuffle with Future The Prince were direct affiliates of  Tyga. The Last Kings CEO openly expressed his dislike for Aubrey in a recent interview with VIBE.
As an ulterior motive, multiple people have taken to Twitter stating the rage seen in the 27 year old pop icon was initiated by a stripper stealing his chain and then smacking Future The Prince. If true, that would clearly explain why his DJ was caught up in the altercation in the midst of Drake's absence.
Most likely full details will soon be released highlighting exactly what happened yesterday but for now watch the freshly leaked footage of the "How about  Now" rapper making his way back into the club to defend Future The Prince below!
© 2014, miixtapechiick. All rights reserved.