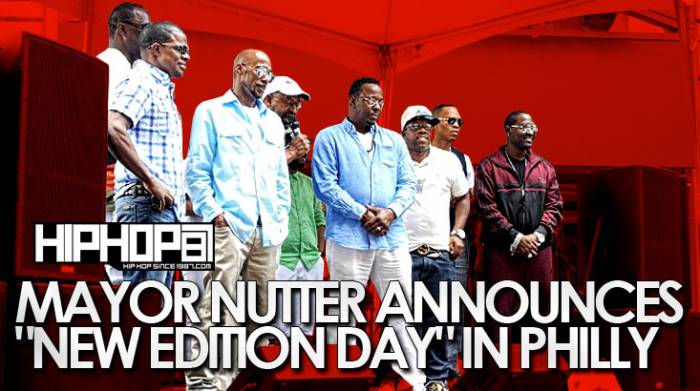 On Saturday June 28th, WAWA held there annual "WAWA America Block Party" in downtown Philadelphia.  The day was filled with great food, people, and great performances. The main MC's for the event were Philly's own Charlie Mack & Lady B.  This year, Mayor Michael Nutter honored the world famous group NEW EDITION by officially making the day "New Edition Day."  The entire group was present and accepted the award.  After their acceptance, a few local artists including signed recording artist MPRYNT  took to the stage to do their favorite renditions of New Edition classics.  HHS1987's own Rick Dange was on the scene to film all the footage.

Follow Us on Twitter:
@RalphTresvant
@KingBobbyBrown
@KingJohnnyGill
@MikeBiv
@MrRickyBell
@RonDevoe
@HipHopSince1987
© 2014, @quinelleholder. All rights reserved.