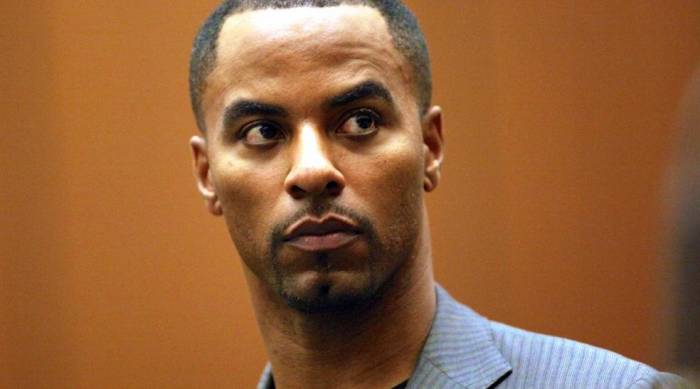 Former NFL standout Darren Sharper along with two others was  indicted today in New Orleans on several charges of rape.
NOLA.com reports that the charges stem from two separate 2013 incidents involving three women total. Sharper was indicted on a simple rape charge from Aug. 31, as well as two aggravated rape charges from Sept. 23, when both him and alleged accomplice Erik Nunez were accused of raping two women in Sharper's New Orleans apartment.
Sharper, who remains in a Los Angeles jail, is under investigation for a total of eight alleged rapes and 11 druggings in four states: Louisiana, Nevada, Arizona and California. He is being held without bond in Los Angeles County jail as he awaits trial on two rape charges there. He also has been formally charged in two rapes in Tempe, Arizona.
Alleged accomplices Nunez and St. Bernard Parish Deputy Brandon Licciardi were also indicted. Sharper and Licciardi are facing drug charges.
In a six-count indictment, federal prosecutors said Sharper and Licciardi, a St. Bernard Parish Sheriff's Office deputy at the time of the incident, did "knowingly and intentionally combine, conspire, confederate and agree with each other and others, both known and unknown to the grand jury, to distribute Alprazolam, Diazepam and Zolphidem, schedule IV controlled substances, with the intent to commit a crime of violence, that is, rape…"
© 2014, Mehka King. All rights reserved.