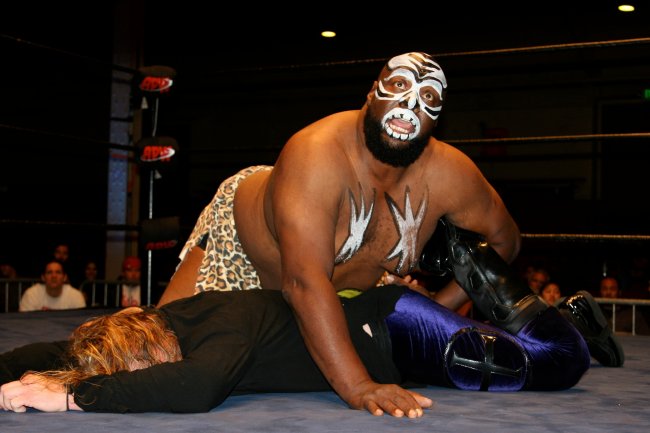 If you grew up in the late 80's, chances are you were a wrestling fan. Professional wrestling was at its height thanks to the popularity of the then WWF and NWA/WCW. Stars like Hulk Hogan, Rick Flair, The Undertaker and Ultimate Warrior made professional wrestling a global phenomenon.
There were other wrestlers who could be credited with the success of the genre. James Harris can lay claim some of that success. Harris, better known as Kamala The Ugandan Giant made his name early in the game wrestling for Mid-South promotions. He would later find his way to Vince McMahon and the W.W.F. He would become a big star thanks to his African warrior gimmick. His battles with Hulk Hogan, Jake the Snake and The Undertaker would become classics.
Today, Harris isn't doing so well. A double-amputee, he's back in his hometown of Senatobia Mississippi, living off disability checks. A far cry from the days when he would make thousands per match.
Bleacher Report did a great story on Harris, his life and issues with McMahon and the WWE. Read his full story here and watch clips from their interview with him, "The Rise And Fall of The Ugandan Giant" below

© 2014, Mehka King. All rights reserved.