Just in case you thought you might have slipped into a parallel universe for a moment, allow us to reassure you – yes, you read that headline correctly. As nonsensical as it might sound, rap legend Snoop Dogg has teamed up with WWE wrestling legend the Undertaker to release a new range of clothing apparel – and if you want to get your hands on it, you can buy it now from WWE's online store, Undertaker's website, or Snoop's e-store. Before you do that, though, you're probably wondering who's idea this was or why such a thing would be happening. Allow us to explain – or at least to attempt to explain. 
As you might have seen in the news over the past few days, the Undertaker – real name Mark Calloway – has finally called time on his wrestling career after thirty years with WWE. You might feel like you've read that somewhere before, and you could easily be right. Undertaker has been reported as being retired numerous times in the past, most notably after his WrestleMania 33 match against Roman Reigns in 2017, following which he symbolically took off his hat, gloves, and coat and left them in the middle of the ring. He's been tempted back into action several times since then, but as of last week's retirement ceremony – which featured a spooky posthumous holographic appearance by his former manager Paul Bearer – he swears that he's done for good. 
Snoop Dogg has always been a fan of WWE and is a member of the celebrity wing of the company's Hall of Fame. He even has family in the business. Sasha Banks, the reigning WWE SmackDown women's champion, is Snoop's cousin. He walked her out to the ring at WrestleMania 32 and performed a rap for her entrance music, which she still uses today. Snoop has featured on WWE programming several times in the past, ranging from musical performances to a stint as the guest "General Manager" on Monday Night RAW, and in that time, he's come to get to know several WWE performers on a personal level. Unbeknown to fans until this past week, Mark "The Undertaker" Calloway is one of them. "Celebrities often become the face of brands of clothing, cars, cosmetics or sports. Sometimes even gambling firms can afford to hire a Hollywood actor, but this is not about the UK casino welcome bonus, which are already enjoying success. Collaborations between brands and celebrities are always a huge hit with fans."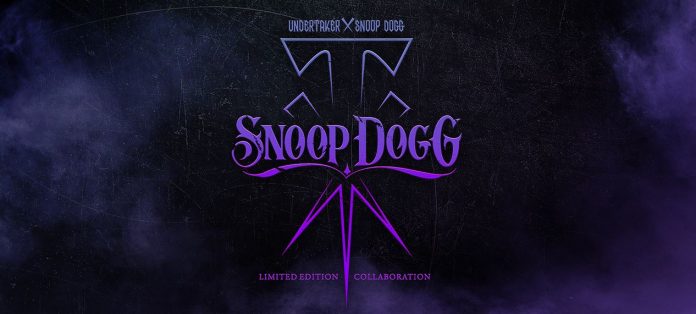 At some point in their past discussions, the wrestler and the rapper must have realized that they were both approaching 30 years in their respective industries at roughly the same time. Undertaker retired at this year's "Survivor Series" event to mark thirty years to the day since he made his WWE debut – although he'd wrestled as "Mean" Mark Callous elsewhere prior to his arrival in WWE. For Snoop Dogg, it's been 27 years since his debut "Doggystyle" L.P. was released in November 1993. In the minds of the two men involved, there was no better way to mark either occasion than to work together on a new clothing range known as "Snoop Dogg X Undertaker," celebrating the achievements of the "Original Gangsta" and the "Original Deadman." We don't know how much smoking Snoop did before he came up with the concept, but if this video of the two stars discussing their surprising collaboration is anything to go by, it's quite a lot. 
For those who might be interested in buying something from what can only be described as a truly unique, one-of-a-kind range, here's what's on offer. The "Undertaker X Snoop Dogg" collection includes a purple t-shirt that bears Snoop Dogg's name but Undertaker's logo; a t-shirt that features both their names and faces with the tagline "original icons," a black t-shirt bearing both names, and a hearse that's been converted into a lowrider; an Undertaker logo t-shirt with the motto "nuthin' but a thang;" a long-sleeve "O.D. O.G." t-shirt; a beanie hat; a hoodie; and several further variations on the same themes. There's also an enormous wall-sized poster of the two men riding a motorcycle together if you think your wall would be brightened up by such a design. Pictures of Sasha Banks modeling several items from the collection are already circulating online if that helps you make your mind up about any potential purchases. When you consider the fact that the two men have never appeared together on-screen in any capacity, it's quite a remarkable collection. Had this news appeared at the start of April, we'd have been inclined to dismiss it out of hand.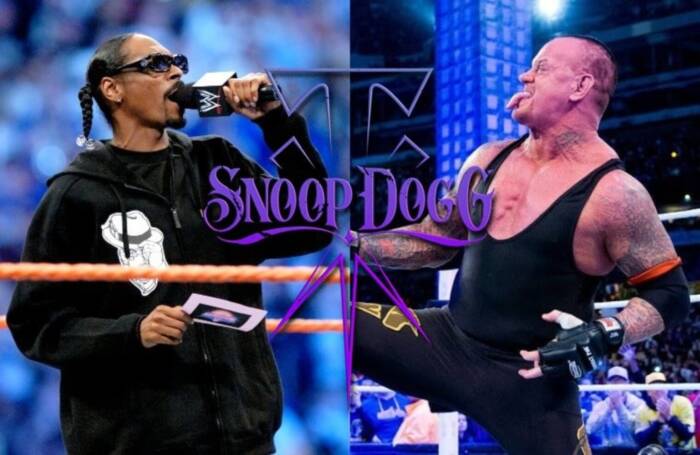 While it's easy to mock this collection, which we accept that we've done several times over the course of this article, if there's any rap artist able to make a success out of such a bizarre idea, it's Snoop. From appearing in adverts for "Just Eat" to maintaining his artistic integrity while doing duets with Katy Perry, Snoop somehow manages to make everything he touches turn to gold. In addition to that, both he and Undertaker have found success in a format you wouldn't expect to find them in elsewhere. While we're not clear on the licensing situation, Snoop's image has clearly been used in the online slots game "Pimped." The Undertaker has also recently made his debut at online slots websites as one of the featured stars in a range of WWE slots made by Bluberi. While the range of genres and themes you'll find on display among online slots these days is a lot broader than it has been in the past, you wouldn't normally expect stars as niche as Snoop and Undertaker to draw dollars from gamblers. If they can make a success out of online slots with free spins bonus, we're willing to believe that they can make a success out of limited edition clothing. 
The long and short of this is that you'll probably only ever get the chance to buy this merchandise once, and nothing like it will ever be made again. We've never seen a clothing collaboration between "Stone Cold" Steve Austin and Eminem, and nor do we expect to. The Weeknd has never sought out John Cena and persuaded him to collaborate on a range of hoodies. As much as we'd like to see Kanye West and the Rock put their political differences aside to work together on a range of hats and scarves, we suspect it's never going to happen. This might be the strangest merchandise we've ever written about, but it's out there if you want it.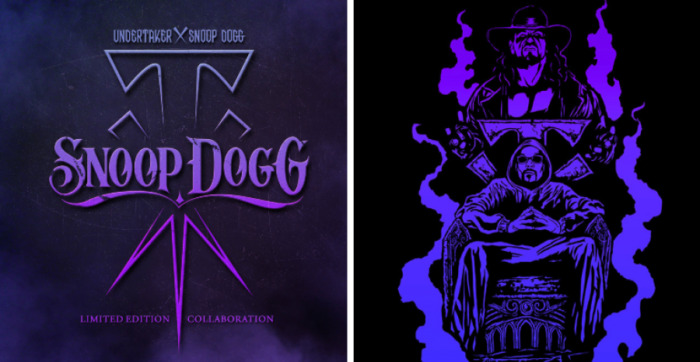 © 2020, Seth "Digital Crates" Barmash. All rights reserved.