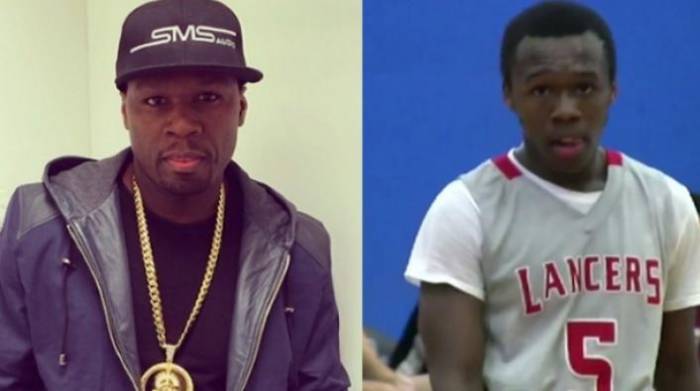 Marquise Jackson has moved out of the spotlight of his famous father, Curtis "50 Cent" Jackson a long time ago. He's way past the days of making cameos in his dad's videos. Today, Marquise is a senior in high school with dreams of playing on a bigger level.
In a recent interview with TMZ Sports, Marquise spoke about his famous father, his hopes of playing D1 and he answered the question many wanted the answer to, "who would win in a game, you or your dad."
"A lot of people, they come at me,'" he said. "They say it's because of my dad. Or they think I'm not good. But at the end of the day, I show them I can play." When asked about who would win in game against his dad. "13 to 0? Me." he said.
HHS1987 posted Marquise's highlight reel last week. In case you missed it, check it out below

© 2014, Mehka King. All rights reserved.