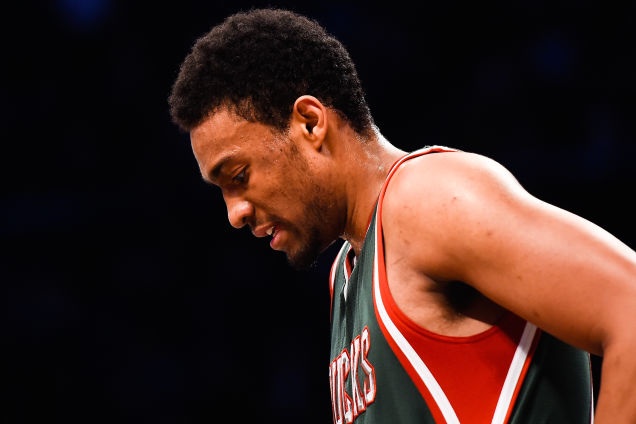 The Milwaukee Bucks are off to a strong start thanks to the help of #2 draft pick in the 2014 NBA draft. Now the Bucks will have to figure out how to make the playoffs without him.
ESPN is reporting that Parker will most likely miss the remainder of the season with a suspected torn ACL.
Parker left last night's win over the Suns with a "sprained knee" after he collided with PJ Tucker. He becomes the second lottery pick to suffer a season-ending injury, after Julius Randle broke his leg in his first game of the season.
Parker started every game for the 13-12 Bucks and averaging 12.3 points and 5.5 rebounds a night in 29.5 minutes. The Bucks are currently sixth in the East.
© 2014, Mehka King. All rights reserved.