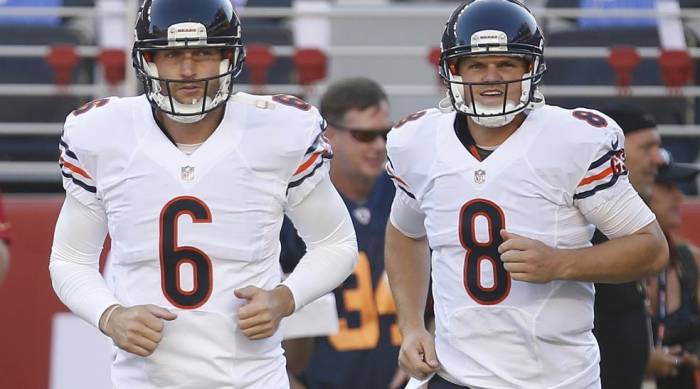 The Chicago Bears are tired of losing with quarterback Jay Cutler and are ready to start really losing with back-up Jimmy Clausen.
ESPN is reporting that after several horrendous games, Cutler has been given a seat on the sidelines and Former Notre Dame stand-out Jimmy Clausen gets the nod.
Right now, Cutler leads the league with 24 interceptions.
This will be the first start for Clausen since his rookie season with Carolina in 2010. He has appeared in three games this year and has a completion percentage of 33.3 with no touchdowns and no interceptions on just nine attempts.
The Bears, who are on a three-game losing streak and sit 5-9 on the season.
© 2014, Mehka King. All rights reserved.