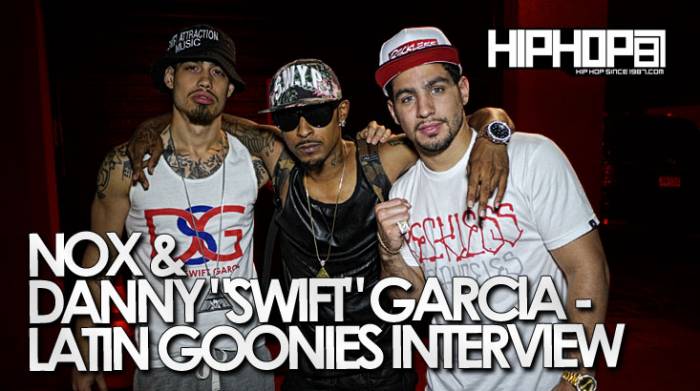 Here is HHS1987's exclusive with World Champion boxer, Danny Swift Garcia and Philly-bred Latin rapper, Nox. The duo chopped it up with our very own Rick Dange about Garcia's August 9th bout against an as-of-yet-unnamed opponent, Nox's 'Latin Goonies' mixtape, scheduled for release on June 19th, their partnership and much more.
Follow us on Twitter | Instagram
@DannySwift | @DannySwiftGarcia
@Nox215 | @Nox_LatinGoonie
@MainAtracktion
@HipHopSince1987
@RickDange
© 2014, @BWyche. All rights reserved.