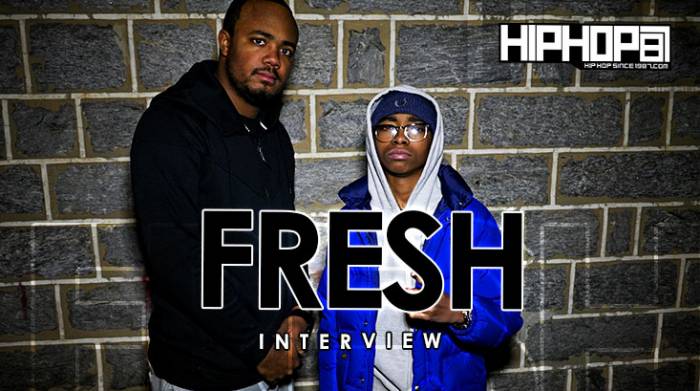 The 15-year-old Internet entertainer breaks down his background, growing up in West Philly and more. He talks about the craziest fan interaction he has had to date which occurred downtown in Philly. He describes what he does as an "entertainer".
He talks about his beginnings on Vine back in the Summer of 2013 and gradually moving to I. He talks the extra few seconds for videos on the gram was needed and made the transition easy. He said him and his partner Okey, creating the popular phrase "I ain't going to do it" that follows "do it for the gram". He talks about what video got him his first wave of buzz, reposts, followers and more. On Vine it was his video segments where he would pluck the camera that got him popular. On Instagram it started with his segment about his mothers crunchy chicken that got reposted by the likes of Diddy and many others.
He talks about the frequent times his page got deleted due to his haters. Fresh ask the camera to face him so he could talk to those haters who try hard to get his page deleted.
He talks about not creating the "grindtime" segment where he crack jokes on celebrities, rappers and more. Although he didn't create the segment its one of his funnier yet famous segments. He's good at it but he doesn't want to be known for his roasting.
We ask Fresh what are some of his biggest gram followers. He mentions Drake follows him who also shouted him out on Instagram minutes after this interview was finished.
He gives props to other entertainers like DC Young Fly, Dame Dollar, Tizz and many others who have paved the way for him as a young entertainer.
Checkout part two of our interview with Fresh where he spits a freestyle below.
Follow us on Twitter | Instagram
@Fresh60k | @Fresh.215
@Okey60k | @Okey215
@Visionz215
@HipHopSince1987
@BWyche | @BWyche1987
@RickDange
© 2014, @BWyche. All rights reserved.