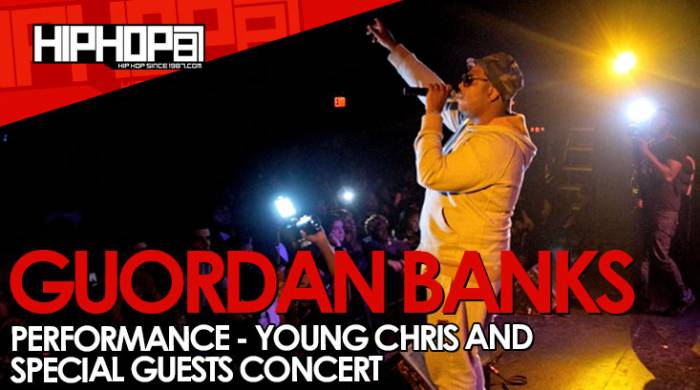 State Property alumnus and one-half of the Young Gunz, Young Chris, recently brought the 'Young Chris & Friends Concert' to Philadelphia's Theater of Living Arts on South St., highlighting the Philly rap mainstay as well as a number of the city's most talented musical acts.
HHS1987 cameras were on hand for the event and captured performances from a number of the evenings' featured attractions including Dreamchasers Records representer Guordan Banks, one of Philly's most exciting new R&B artists.
Banks serenaded the capacity crowd with mixtape favorites "Where Are You", "Heaven Or Hell", and "Only Hope".
Check out the performance and be on the lookout for more HHS1987 exclusives.
Checkout the rest of the performances from that night below.
Follow us on Twitter | Instagram
@Guordan
@HipHopSince1987
@RickDange
© 2014, @BWyche. All rights reserved.