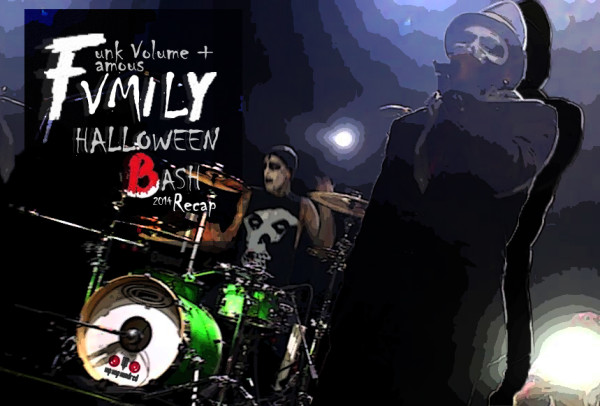 What's Good Everyone?! I hope you had a fun Halloween, and are having a good first week of November. For this year's celebration I got to check out the – FVMILY Halloween Bash – Presented by Funk Volume and Famous Stars & Straps.

It went down in Santa Ana, CA – with performances by Mod Sun, Jon Connor, Snow Tha Product, Xzibit, the Funk Volume Family, DJ Hoppa on the tables, and Travis Barker on the drums! The front of the venue was packed when I arrived, and there was a long ass line outside the door! When they opened the doors people were rushing in to get to the front row. The vibe in the room was electric. The show started right on time and each artist brought forth good energy for their unique set. The energy of the crowd grew stronger and stronger as the night went on as well! The crowd dives/surfing, and real talk from the artists made it even greater. From start to end, it was a real dope show.

If you're unfamiliar, Funk Volume is an independent record label from Los Angeles. The label is home to Hopsin, Dizzy Wright, Jarren Benton, DJ Hoppa & SwizZz. I admire them for their creative style, fearless approach to life, and for never giving up no matter how hard it is.

Stay Positive, as always, and check out the madness, shot and edited by  myself & Mikey Montenegro. below!

via Hip Hop Hundred
© 2014, @quinelleholder. All rights reserved.