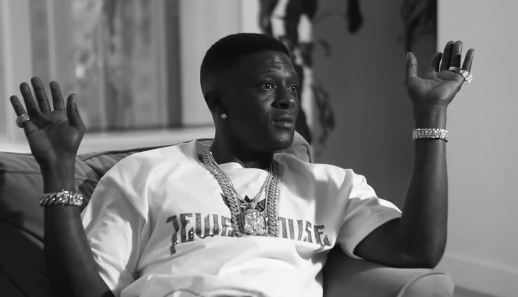 Lil Boosie talks his new clothing line 'Jewel House', his new thoughts on jail and more with VIBE. Watch the two part interview after the jump!
Lil' Boosie is clearly a changed man. Before his extended prison bid, the Louisiana rapper had a penchant for drugs, guns and strippers. But as a free man, Boosie Bad Azz is almost the opposite. During his first post prison interview, he told VIBE that he was done with drugs and has stuck by his word.

On Tuesday (Apr.22), VIBE sat down with the rapper for another update on his progress and future career plans. As promised Boosie says his next album will be released on July. 15 and assures us that he has all the bases covered. From big name guest spots from Young Jeezy and original production from Big K.R.I.T., the as-of-yet-tiled project consists of all brand new songs recorded after he came home. Along with a new clothing line dubbed Jewel House, Baton Rouge's most celebrated artist only has hard work on his to-do list.
© 2014, @quinelleholder. All rights reserved.