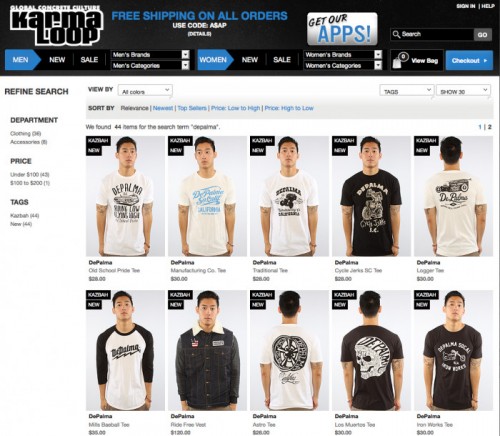 Reports the New York Post:
The Boston-based streetwear site — a dot-com darling just a few years ago with ambitious plans for growth — is scrambling to avoid a Chapter 11 filing, sources told The Post.

Chief executive Greg Selkoe is in talks with investors including a New York-based private-equity firm to pay off a portion of the company's secured debt while adding $10 million in working capital to the business, said one source.

Still, those talks could fall apart, insiders said, leaving Karmaloop's investors liable for as much as $100 million in writedowns on debt and equity.

Those investors include the prominent New York VC fund Insight Venture Partners, which has poured about $50 million in unsecured loans and equity into Karmaloop, insiders said. Reps for Insight and Karmaloop declined to comment.
Many people living in middle or rural America couldn't have access to the exclusive street wear that was hitting cities such as New York or LA. This was the place for people to come to be able to have individual style in smaller places. It's looking bleak, but business is business someone may be willing to invest and keep hope alive.
Stay tuned for more details as they are revealed in this case. Make sure you visit the site they'll probably being doing a lot of sales in the near future.
© 2015, Oktane. All rights reserved.