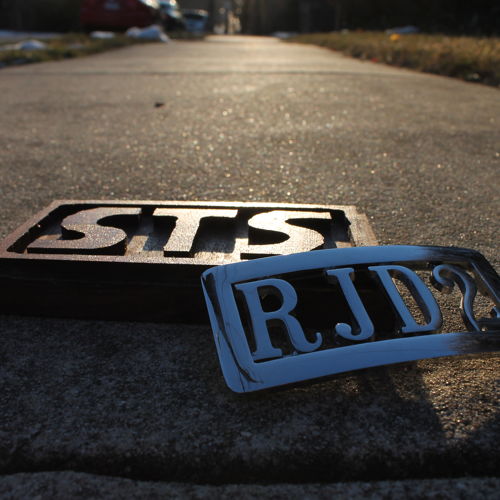 Esteemed producer RJD2, the man behind the themes for Mad Men, Ghostwriter, and many more tracks on TV and film, recruited fellow Philadelphia transplant STS, also known as Sugar Tongue Slim, for his ninth album, STS x RJD2. Debuted by the A.V. Club, the project is released via RJ's record label, RJ's Electrical Connections. STS, whose fingerprints are on Ciara's "Oh," The Roots' How I Got Over LP, and songs from Jill Scott, Jazzy Jeff, and more, lends his soulful, poetic, and heart-wrenchingly honest lyrics to this timeless project.
Cultivated via face-to-face recording sessions, RJD2 and STS formed a unit and cut a full-length album of beautiful, soulful, poetic, and fluid music that is both timeless, and like nothing else in rap today. With almost all live drums, RJD2 played all instruments with the exception of the string and horn parts that were played by session musicians. Aside from the cut on "Dice Game," the album is sample-free. Heavily melodic and still able to rattle a trunk, this debut album takes nods from the Impressions to Ludacris to Wu-Tang, all the while holding originality, razor sharp lyricism and a deep pocket in the highest regard.
© 2015, @BWyche. All rights reserved.