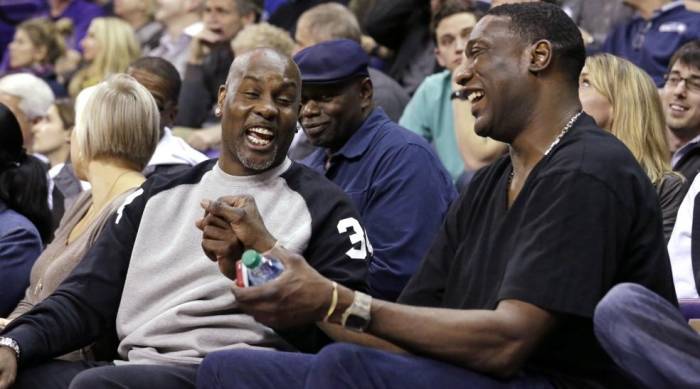 Former teammates Gary Payton and Shawn Kemp had a reunion earlier this week when their sons played each other.
The former Seattle SuperSonics teammates joined each other at Alaska Airlines Arena in Seattle for thr Oregon State-Washington game. Payton's son, Gary Payton II, is a junior guard for the Beavers. Kemp's son, Shawn Kemp Jr., is a senior forward for the Huskies.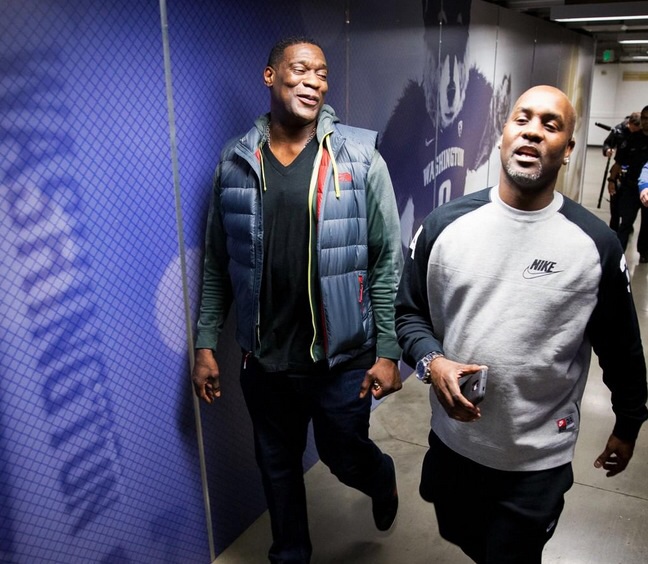 The two watched the game, complained about calls, and basically did everything that most dads do when they come to watch theirs children play a sport.
Great seeing the two together once again though.
© 2015, Mehka King. All rights reserved.