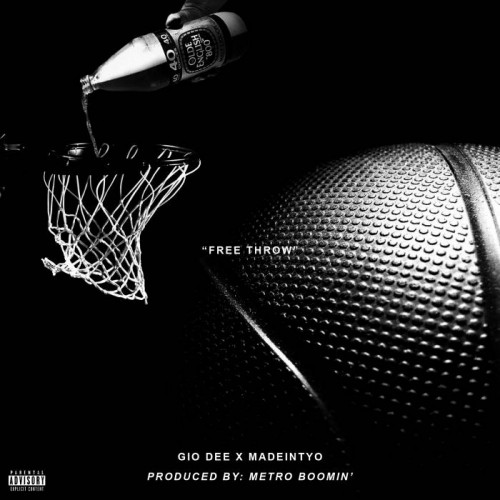 As Gio Dee's star grows brighter and his appeal grows larger it appears so does his production. Fresh off the release of last week's Drake & Future What A Time To Be Alive collaborative album where Metro Boomin produced more than half of the album, he lends his time to put together another on Free Throw."
Boston's Gio Dee & Atlanta's MadeInTyo over Boomin's bass heavy trap afficianado help bring back the not so far removed summer heat nostalgia as we enter the fall season. As the chorus chimes out "these n****s broke, watch me shoot my free throws" might even convince Shaq that he could make a couple.
© 2015, miixtapechiick. All rights reserved.