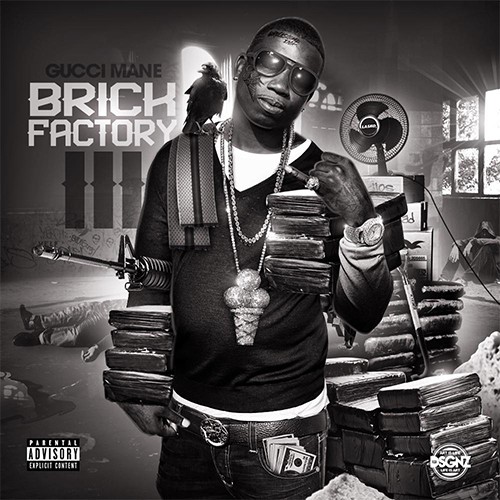 Although he's currently state property, Gucci is still flooding the streets with new material and making sure he keeps his business in tact. His latest release Brick Factory 3, features his protege's Young Thug, Peewee Longway, Bankroll Fresh and a new feature from Lil B.
You can stream the album below or purchase it here: Brick House Factory 3
Tracklist:
1. Down On That f. Young Thug
2. Heart Attack f. Young Thug
3. Lost My Plug f. Peewee Longway
4. Aint Going Back f. MPA Duke & Young Thug
5. Back To Back f. Bankroll Fresh
6. Bombs f. MPA Duke & Peewee Longway
7. Stripper f. HoodRich Pablo Juan, MPA Duke & PeeWee Longway
8. Cookies f. Wicced, Young Thug & Lil B
9. Do To Much f. MPA Wicced, Peewee Longway & MPA Duke
10. My All f. Young Thug & Lil B
11. Kill My Opponent f. MPA Wicced & Peewee Longway
12. Shotas & Rostas f. Young Thug, Khrome 1 & Young LA
13. Whoa f. Wicced
© 2015, Oktane. All rights reserved.