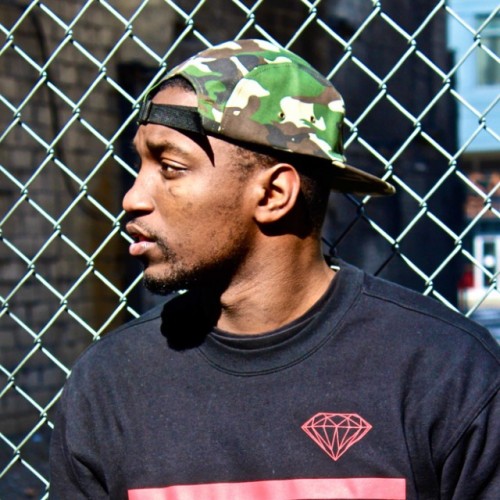 Born in Kansas and hailing from Delaware, rapper J. Gillie (born Jonathan Gilmore) is a new artist with an old soul who is ready to let the world know his story and promote a return to realness in rap culture. Raised by his grandparents in an attempt to escape his mother's drug addiction and an unstable environment, J. Gillie was the subject of many legal battles as a child, switching custody from his mother to grandparents and eventually being taken by the state. During this period, Gillie listened to old school R&B with his grandmother, Michael Jackson with his aunts, and later was introduced to hip-hop by his uncles. Through the struggles of his upbringing, Gillie decided that he would fight to create a better path for himself; a voracious reader, the rapper graduated high school with honors, later earning a Bachelor's Degree in Political Science from King's College in PA.
After beginning to record himself in 2010, Gillie began referring to himself as a "rapper" by sophomore year of college, although he spent this time still very invested in his academic performance and his commitment to the school's basketball team. Inspired by artists like Jay-Z, 2Pac, Nas and The Roots, J. Gillie fell in love with hip-hop culture and these artists' ability to say something meaningful in their music while still creating and maintaining a legacy. Throughout this period and after graduating college with honors, J. Gillie spent his days living with friends he met in college while creating great music and crafting his sound—a mix of 90s-era hip-hop with a modern twist, all presented with the artist's signature sharp voice and special energy. Towards the end of his college experience, Gillie began working with Christian "Cball" Ball, who began managing the rapper and shooting music videos for him.
From here, J. Gillie began building a close circle of friends and business partners who shared his vision for a return to form in hip-hop and began expanding his brand; Cball would become the creative visionary who handles the visual aspect of Gillie's brand, including graphic design and music videos; through Cball, Gillie would be introduced to producer Alex Collins, who began producing many tracks for the artist moving forward; close friend Donovan "Donnie" Womack provided the glue holding the operation together, handling some early managerial duties and introducing Gillie to his current manager, Michael McClay, who has since helped the rapper push his brand outside of the Northeast region. This circle, along with others, is a part of CoolGang, a collective and lifestyle brand formed by J. Gillie's team and fans which promotes intrinsic motivation and ambition in others to create change within their lives and environments.
Since he began his career as a hip-hop artist, J. Gillie has released several projects, including his 2014 EP, "Elmhurst," his most recent mixtape, "5101," which have allowed the artist to gain a solid following on SoundCloud which rivals that of many major-label artists, perform across Connecticut, Pennsylvania and Delaware, and open up for major performers including Kid Ink and Chris Webby.
Currently, the rapper is gearing up for the July 15th release of his newest project, Elmhurst Since Birth, for which he has already released the single "No Cosigns." Promising to bring lyricism and heartfelt experiences back to a genre that has largely shifted to commercial output and carbon-copy artists, the project (the first under his new management) is expected to highlight all of the reasons that J. Gillie sticks out from the crowd—the mixtape's unique sound functions as a reflection of the artist's struggle. In addition, "Elmhurst Since Birth" serves as a testament to his ability to use his movements to create more resources and facilitate his thoughts. In addition to releasing this project, J. Gillie is currently in Miami promoting the mixtape and setting up performances for the near future.
Check out J. Gillie's music, including his new project Elmhurst Since Birth exclusively on his SoundCloud page.
For all bookings, features and inquiries, contact manager Michael McClay or follow J. Gillie on Twitter and Instagram.
© 2015, DukeLondon. All rights reserved.