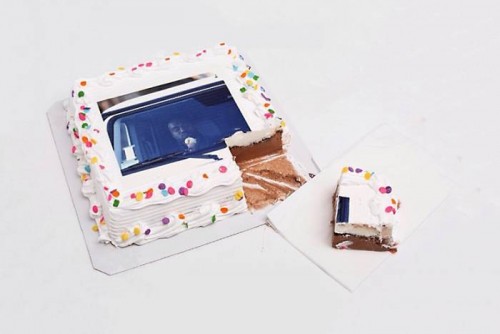 In honor of Ye's 38th birthday, the ice cream shop Morgenstern's Finest Ice Cream completely redesigned their store to unveil what would be called  Kanye's Beautiful But Darkly Lit Ice Cream parlor. The parlor teamed up with First We Feast,  to create quirky Kanye-inspired treats with flavors such as, "Red October Raspberry," "All Day Vanilla," the "I Am a God Ice-Cream Croissantwich," the "Bowl Digger" and the "Kim K. Thirst Trap Sundae."
According to First We Feasts website:
"Kanye is a man who refuses to be pigeonholed, and his ice-cream menu clearly needs to reflect his wide-ranging tastes. Minimalist, Yeezus-era Kanye is represented with flavors like All Day Vanilla (the ultimate expression of simplicity in ice-cream form), while his flashier past is channeled through luxe toppings (like maraschino cherries by Maison Margiela) and Red October-inspired sorbet. And if you want to be a straight-up a**hole, à la 'Ye at the Grammys, you can always opt for the "Imma Let You Finish" size option."
In you are in or plan to travel to NYC between now and June 12, stop by Morgenstern's to enjoy your Kanye inspired frozen treat!
Peep the flavors below!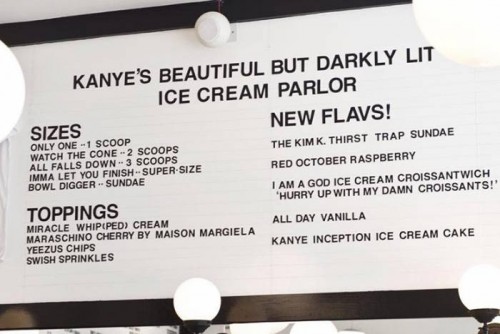 © 2015, Oktane. All rights reserved.